Overview
Bread Oven is a structure used to automatically craft bread with flour and wood. It was added in the My House, My Castle update. This process requires less flour (one instead of three) to make one bread than crafting it individually, but needing 1 wood to cook each flour. Bread ovens do not warm players nearby. Due to locks currently being unable to be placed on Bread Ovens, anybody can put wood and flour into it and take the bread from it. Once the wood or flour has been placed into the Bread Oven, it can't be removed again, like the furnace.
The maximum amount of wood/flour/bread that can be stored in the bread oven is 31.
Bread is produced on every other tick, or every 10 seconds.
Bread ovens do not provide XP.
See also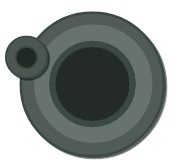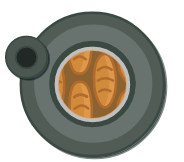 Community content is available under
CC-BY-SA
unless otherwise noted.