Note: The wiki is not affiliated with Lapa or Mauve. As such, we can only see what he has announced. For real-time information of his plans on starve.io, check This.
This page is for Future Updates. For the changelog click Updates here
Future Updates
??/?? - Unknown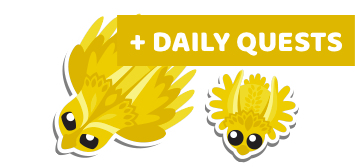 Additions
In the next updates, add war axes (slow but can penetrate through shields), mental gauge bar (you cannot die from it) water pump & insects
Allow dragon to throw fire
Changes
Unknown
Fixes
Unknown
Mentioned Features
<h33>
Items
</h33>
Masks - Obsidian - Sculptures
Mobs
Dragon Tiers - Wild Tribe - Nightmare Boss - Yeti
Possible Additions/Changes
Servers:
HG server in Asia - Mobile Application
Community content is available under
CC-BY-SA
unless otherwise noted.