Overview
Peasant's tunic is a clothing item that is added in the Sounds Good update. Wearing the peasant's tunic allows players to grow crops faster by 20%. Also, wearing this item prevents from being stolen by regular hood. (Note that the winter hood will still be able to steal from people with the peasant's tunic.) The peasant's tunic provides the same cold and blizzard protection as earmuffs.
More Information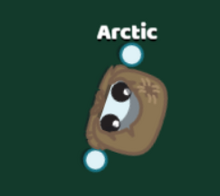 Peasant's tunic can be upgraded to Winter Peasant's Tunic.
See also:
Community content is available under
CC-BY-SA
unless otherwise noted.